Cessnock Kurri Greens -Next Meeting
Cessnock Kurri Greens
Sunday April 17th
3pm - 5pm.
Venue: Cessnock
For Details: Tim Plater - Convenor mob 04087450571
email: timplater@bigpond.com
Closure of Cessnock District Learning Centre a Tradgedy
29/06/2015
Media Release; Cessnock Kurri Greens.  
Sunday 28th June 2015
"The closure of the Cessnock District Learning Centre (CDLC) is a tragedy for the local community " spokesperson for the Cessnock Kurri Greens, Tim Plater said.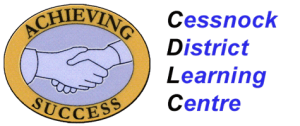 "The centre has been teaching  'at –risk' students from public schools for 20 years. Not only has it provided better outcomes for these kids, it has given local schools a second chance to bring them back into mainstream schooling. Without the centre, schools will face more cases of expulsion. The cycle of failure that this brings to students who have few support structures to help them will add to the strain on community resources." Tim Plater said.
" It is unbelievable that government funding has been withdrawn from a community that has the lowest number of people in the State who complete year 12 and the lowest number of people in the State who go on to tertiary education. " Tim Plater said.
"We want the Minister or Education to explain how Maitland (a marginal seat) can be awarded several contracts to keep kids in school through these innovative programs, yet Cessnock (a safe Labor seat) has had all funding cut.'
"The Greens will continue to seek support for communities who need it the most. Educational funding is not something that can be bargained and reallocated based on political expediency. There needs to be long term certainty that all of our children are supported all of the time"
"The CDLC Board are continuing to work on a volunteer basis.  It is important for the Cessnock community to rally behind the Board who will now be seeking ways of keeping their programs operating and who will be seeking new funding options. We need to demand that the Coalition Government take notice and deal with our electorate based on needs and fairness "
Cessnock Kurri Greens
Information:    Tim Plater 0408750571
                      
                        James Ryan  0414 922 591
                        John Kaye MLC  0407 195 455